STEPHENSON STREET, BIRMINGHAM
Yorks Cafe & Coffee Roasters
29/30 Stephenson Street
Birmingham
B2 4BH

T: 0121 828 5111
E: STEPHENSON@YORKSCAFE.CO.UK
---
---
Our Stephenson Street cafe is the heart of Yorks creativity. New dishes and menu ideas are usually born here.
---
---
Outdoor Seating + Take Away
MON : 07:30AM-4.30PM
TUES : 07:30AM-4.30PM
WED : 07:30AM-4.30PM
THURS : 07:30AM-4.30PM
FRI : 07:30AM-4.30PM
SAT : 08:30AM-6.00PM
SUN : 09:30AM-6:00PM
Spread over two floors, Yorks Stephenson Street is the spiritual home of Yorks. The prominent "corner cafe" building shape has helped create a multitude of spaces within a space. With two sides of the triangular ground floor flanked with glass windows, daytime dining is flooded with natural light with early evenings being warmed by the glow of filament lighting.
Our city centre cafe is the home of our nationally recognised brunch dishes (Arabian buttered eggs & Shakshuka), the home of where all our cakes are baked and the proud home of our Probat coffee roaster.
Yorks Stephenson Street is the perfect first-stop after arriving at Grand Central station in the morning, and now open later in the evening, Yorks is now the perfect social space to enjoy a craft beer or glass of wine before heading home. Together with fifty-plus seats on the ground floor, Yorks best kept secret, #yorksbasement has thirty-five-plus seats.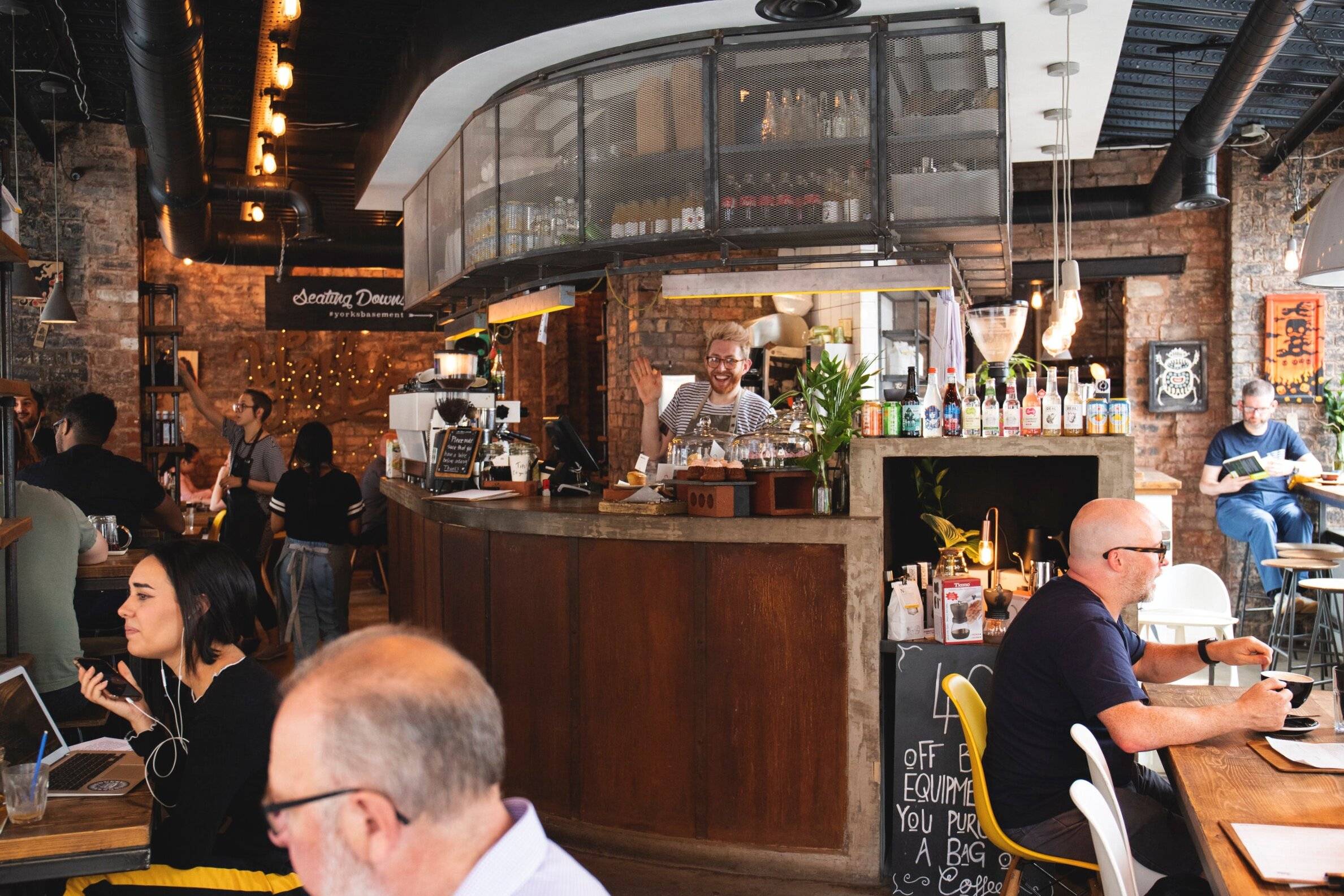 ---
---